Sara Jackrel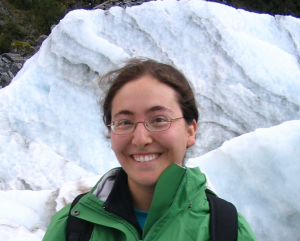 Education
University of Michigan
Postdoctoral Fellow, Ecology & Evolutionary Biology, 2016 – 2019
The University of Chicago
Ph.D., Ecology & Evolution, 2010 – 2016
The College of New Jersey
B.S. Biology, Environmental Studies, 2006 – 2010
Jonathan Dickey
Postdoctoral Researcher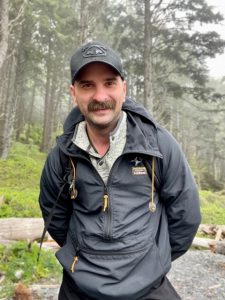 Dr. Jonathan Dickey attended university at The University of Texas at Austin where he completed a Bachelor of Science in Ecology, Evolution, and Behavior. After an internship with the National Park Service, Jonathan began pursuing a PhD at The University of Tennessee, Knoxville in the Department of Ecology and Evolutionary Biology. There, his research investigated the small-scale distribution of plant-host associated microorganisms and the ecological factors that govern these distributions. Currently, as a postdoctoral scholar in the Jackrel Lab, he examines the relative importance microbial metabolism and community dynamics have on regulating freshwater leaf litter decomposition and home field advantage patterns found in the Olympic Peninsula of Washington State. 
Taryn Broe
PhD Student
Taryn graduated from California State University, San Marcos in 2020, with a degree in Biology. As an undergraduate, she studied the effect of developmental temperature on copepods, which represent a temperature resilient species of invertebrates that reside in tide pools. This work aimed to understand the mechanisms used to combat temperature change, in an effort to predict how global climate change will affect marine species. For her PhD, Taryn is studying the microbiome of phytoplankton to understand the roles that each bacteria play in the microbiome, including how it affects the host. Outside of the lab, Taryn loves spending her days at the beach, baking, or hanging out with her cat.
Alexia Fabiani
PhD Student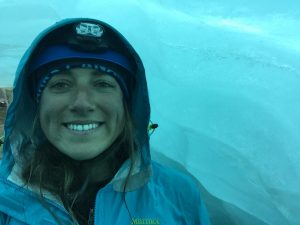 ​
My name is Alexia Fabiani, I am Italian, raised in sunny South of France and now a PhD student in the Jackrel Lab. I pursued my undergraduate studies at Nagoya University, Japan, focusing on Fundamental and Applied Physics and researching on gamma-ray emitting thunderclouds.
In 2019, after a life-changing two-month expedition on the Juneau Icefield, Alaska, where I studied the spread of red snow algae (Chlamydomonas nivalis), I decided to change paths, and pursue a PhD in Ecology.
Now my research focuses on algae-bacteria interactions in natural environments, specifically in alpine lakes, snowpacks and glaciers, in the Sierra Nevada mountains, CA. My interest is geared towards understanding which and how various environmental stressors influence community assembly and interactions within microbial communities. Those results could help us estimate the fate of downstream ecosystems in an ever-warming climate, and support conservation efforts.
Mirte Kuijpers
PhD Student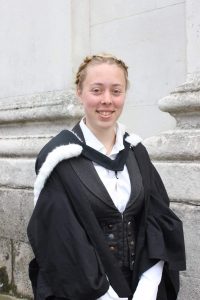 Mirte grew up in rural South Africa, where home-schooling allowed her to discover an early appreciation for learning and research. She first became interested in the microbiome in her gap year, during which she worked for a year in a semi-commercial research and developmental lab with an interest in the skin microbiome. She then read Biological Natural Sciences at the University of Cambridge, graduating with a major in Genetics, in 2021. In her final year she worked on an independent research project assaying strain-level functional and genetic variation in human gut microbiota and phylogenetic variation in different culture collections of human gut microbes. Now a PhD student in the Jackrel lab she is interested in understanding what determines the structure of the microbiome, especially in terms of microbial functions and interactions. She is exited to use the algal microbiome as a model system to investigate whether and to what degree the host selects for certain functions or community level properties in its microbiota, and the importance of interactions between microbes within the community for structuring said community.
Cody Spiegel
PhD Student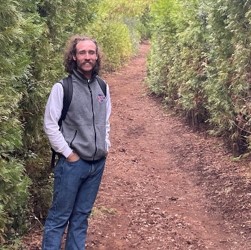 Ryan Koch
Undergraduate Researcher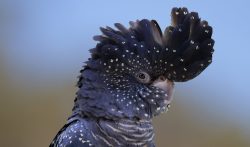 Hey! My name's Ryan and I'm a second year Ecology, Behavior, and Evolution major at John Muir College. I've spent my time in the lab helping wherever I can on ongoing projects – I previously worked on analyzing data collected from microbial taxa in Microcystis aeruginosa's microbiome to determine how they influence their host's response to environmental changes (specifically in nutrient concentration and temperature) and currently assist with oxygen sampling and gas flushing for bottled leaf samples from the state of Washington. Whenever I'm not studying I'm usually hanging out with friends (as long as it's compliant with COVID protocols!).
Kathleen Yu
Undergraduate Researcher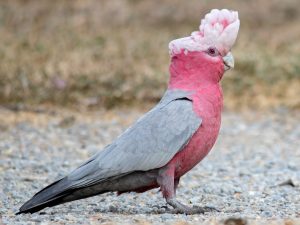 Hi! I am Kathleen Yu (Chinese legal name: Yao Yu). I come from China and completed my high school study at China's mainland. Currently I am a first-year undergraduate student majoring in Ecology, Behavior & Evolution and Linguistics (with a Specialization in Cognition and Language). Additionally, I am a student at Phage Genomics Research Initiative (2021-22) and a member of STEM Outreach team (2021-22) at BioScholars. For now, my interests lie in ecology and conservation biology, and I plan to delve deeper into these areas in the Jackrel Lab! When not studying, I enjoy watching musicals and reading books.
Alumni
Elisabet Perez-Coronel, Postdoctoral Research November 2020 – November 2021
Signe White, Postdoctoral Researcher October 2020 – October 2021
Alumni
Elisabet Perez-Coronel, Postdoctoral Research November 2020 – November 2021
Signe White, Postdoctoral Researcher October 2020 – October 2021
Nikki Mercer, BS/MS September 2020 – December 2022